Recommended free software
You really don't have to pay for good tools anymore. The best open source alternatives are starting to surpass commercial products in terms of usability and features, not just price.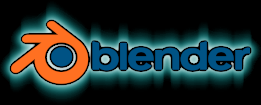 Blender allows creating and exporting 3D models. Also rendering images and movies if you need. Used to have strange usability, but that improved a lot with Blender 2.80, so it's worth to try again if you only tested an older version. 3DSMax is still better for exact 2D drawing by having a bezier tool that makes sense, but Blender is better for organic modeling by having sculpting seamlessly built into the same program.

GIMP allows creating and editing images. Gives more control over layer bounds and is less focused on photo manipulation than Photoshop.